STOP the Whitewater Bonnie Belle wind turbine project
they are planning replacement turbines at 2600 feet rising up to 3200 feet towering over this idyllic area of California even seen from Morongo Valley
learn more about this project compare views as they are now to how they might look
There are 450 plus old short lattice work grey metal structured turbines from the 1980's that have not been working for decades sitting there being ugly they sit stand on PUBLIC LAND. They want to put up new 499 foot tall ones. It would destroy the ridge line west of Desert Hot Springs as they would poke up above the first ridgeline. The turbines would be placed directly to the west of Bonnie Belle at Whitewater and another section south of that. If you look directly west on Pierson Blvd in Desert Hot Springs up the hill these would poke up just a little to the left (south) of that ridgeline.
here is what I wrote to BLM in opposition
HOW TO MAKE A COMMENT ON THIS PROJECT

comments due June 19, 2020

The draft EA and a presentation summarizing the project are available on ePlanning at: https://bit.ly/3dtnt7C. The public is encouraged to provide substantive written comments using the BLM's ePlanning site at the link provided above, or by email at BLM_CA_PS_MesaWind@blm.gov. All written comments received will be considered and evaluated prior to issuing a final decision.

Before including an address, phone number, email address, or other personal information in a comment, please be aware the entire comment, including the personally identifying information, may be made publicly available at any time. While individuals may request personal information be withheld from public review, the BLM cannot guarantee the information will not be released.

For further information, contact Dan Ryan, BLM project manager at 530-252-5321, or by email at BLM_CA_PS_MesaWind@blm.gov.

The time for allowing multi-national industrialists to place these ugly monstrocities that are wasting our energy is over. First these should be torn down and only then should any developer be given any opportunity to apply for a permit for these monstrocities that would be much taller. I want the world to adopt the energy efficiency goal of removing all of these from the entire planet by 2050. These wind plantations that have for decades now ruined the entrance to Palm Springs and that entire area at the base of the San Jacinto mountains are hopelessly tied to electric grids that by matter of the principles of physics will always be fueled by coal, natural gas, oils, hydro, and nuclear energies. We have been misled on what they offer us as in one of the very foundational pitches used to get our energy in subsidies they claim they will reduce CO2 emissions. Besides the fact that CO2 is harmless, is the "oxygen" of all plant life, is recycled, never forms heat trapping blankets, and is merely 1 part per 2,499 other parts of air, they actually cause more CO2 emissions as grids rely on stable energy and these systems cause more standby power to be used as they are chaotic, turning off and on and off and on and off and on with no set patterns, thus, inspecting these foundations we see mostly quicksand.
https://eplanning.blm.gov/eplanning-ui/project/1504648/570 main page for all planning documents
https://eplanning.blm.gov/epl-front-office/projects/nepa/1504648/20018333/250024363/Appendix_C_Plan_of_Development.pdf that link WAS WORKING then I checked on 6/8/2020 and it was not gee I wonder why now it's here https://eplanning.blm.gov/public_projects/nepa/1504648/20018333/250024363/Appendix_C_Plan_of_Development.pdf
https://eplanning.blm.gov/public_projects/nepa/1504648/20018339/250024369/FINAL_Mesa_Wind_EA_Public_Comment_Presentation_(508).pdf
https://www.wind-watch.org/news/2020/05/21/blm-releases-mesa-wind-repower-project-for-public-comment/
https://ngmdb.usgs.gov/ht-bin/tv_browse.pl?id=95c6dda74293ad764887aaa1821a321c - topography map also archived here
as of 6/18/2020 at 6:04 pm pt there were a mere 10 comments submitted. Go here https://eplanning.blm.gov/eplanning-ui/project/1504648/510 and click on the "Participate Now" button on the left if you do this by the date shown below 6/19/2020
also watch Michael Moore's new film PLANET OF THE HUMANS which exposes the massive fraud and lies about renewable energy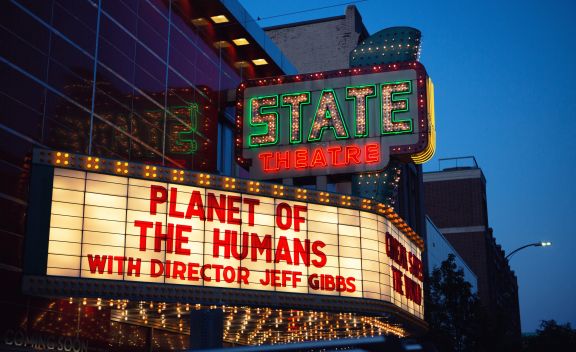 We have been heading in the wrong direction for decades with all this "fake clean energy". We need to stop, turn around, and go the other way, or we are going to end up so deeply lost in the wilderness that we will be devoured if we don't merely fall off a cliff first. My new energy goal is to have all wind turbines removed by 2050 for our health & allowing the current installations to play out their lives and the planet restored to it's prior splendor free from all wind and solar plantations that have enslaved us, freeing us forever from this bondage we erroneously call "clean energy".
Kenneth Wegorowski