Which affects climate more the tractor? The grass eaten by cows that fart?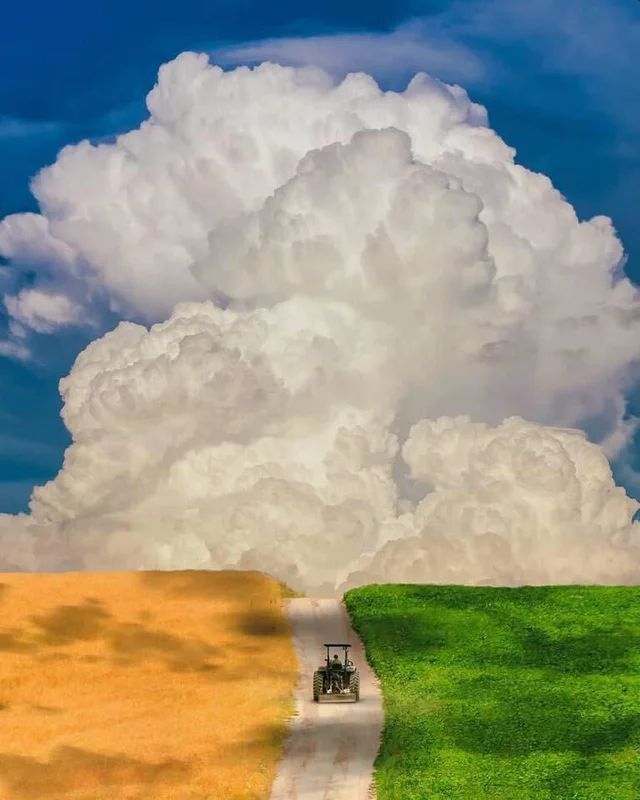 Water vapor is THE BIGGEST CAUSE of climate change
Like helloooooooooooooooo look in the sky it's right there, THE CAUSE
There's your blankets hon.
Carbon dioxide is like 4/10,000ths of the atmosphere.
Why do people want to control climate?
It makes NO SENSE.
TO CONTROL CLIMATE YOU HAVE TO DEAL WITH 100% OF THE ENTIRE ATMOSPHERE.
Nitrogen - 70% - air.
Water vapor - up to 4% ALWAYS CHANGING CLIMATE - air - 10,000% more than CO2.
Carbon dioxide - .0004th - AIR DOES NOT FORM BLANKETS that get stuck falls back to Earth daily, feeds plants, duh.
Methane - .0000018th of the atmosphere - add all cow farts it becomes .000001801th of the atmosphere.
We do not live in a green house.
CLIMATE CHANGE IS A BIG FAT LIE TO GET YOU TO HAND OVER YOUR VOTE TO PEOPLE WHO WILL KEEP SUCKING YOUR ENERGY.
Give it up.
Take your energy back from eco-loons and eco-Nazis.
They are all out to get your green $$$ energy and that takes a lot of energy to make.
copyright 2019-2023 Kenneth Wegorowski